Yesterday was horrid but got a ton of stuff done and now onto new, bigger and better things. Whats most important to me is the customer and keeping the hobby alive.
I wasn't going to report this until I could see if the patterns and colorations could be stabalized and the blacks thickened. A friend of mine whom did not have enough space to put shrimp but loved the tangerine tigers decided to put it with his crystals. Lucky for him he had an unexpected crossing and he brought over and gave me this: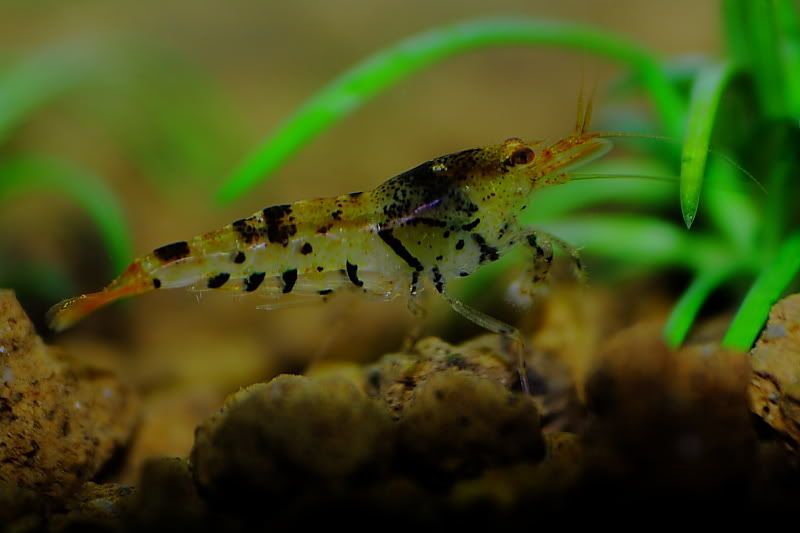 Wayne Lam's F1
Here are a few pictures of SS grade crystal x tangerine tiger enjoy =)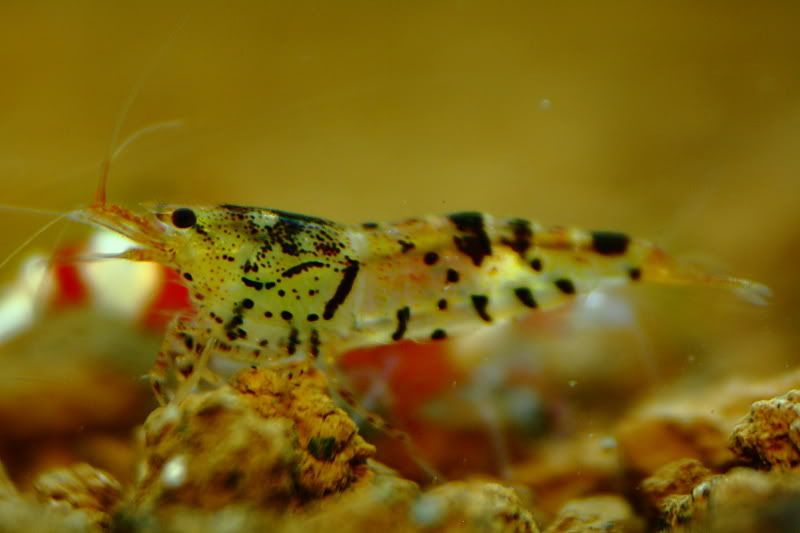 A crossing from my own projects.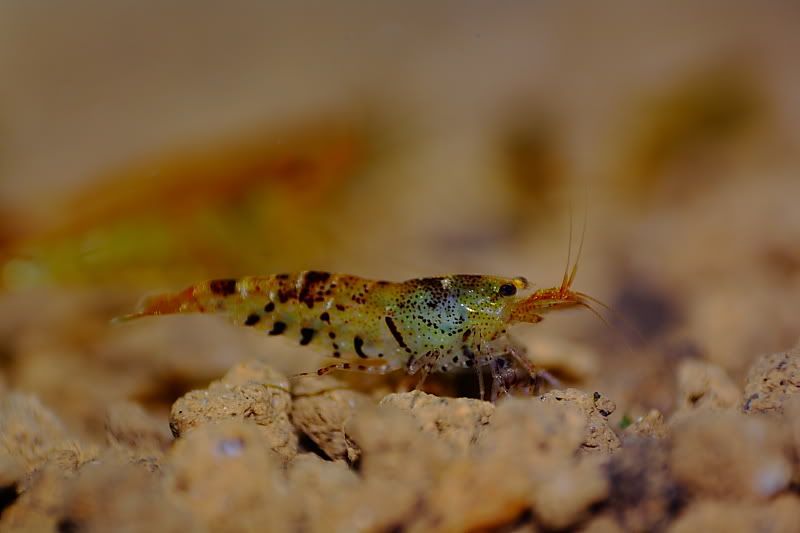 Some of the white peering through but not what i'm looking for.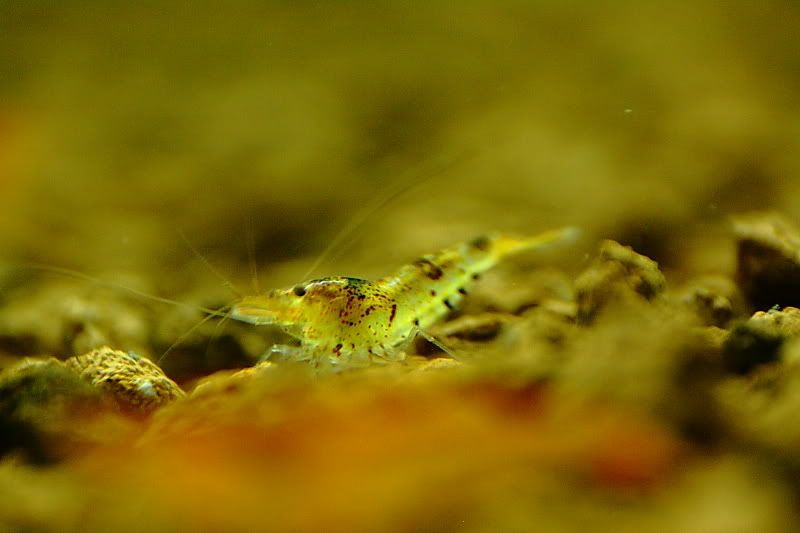 One of the younger hybrids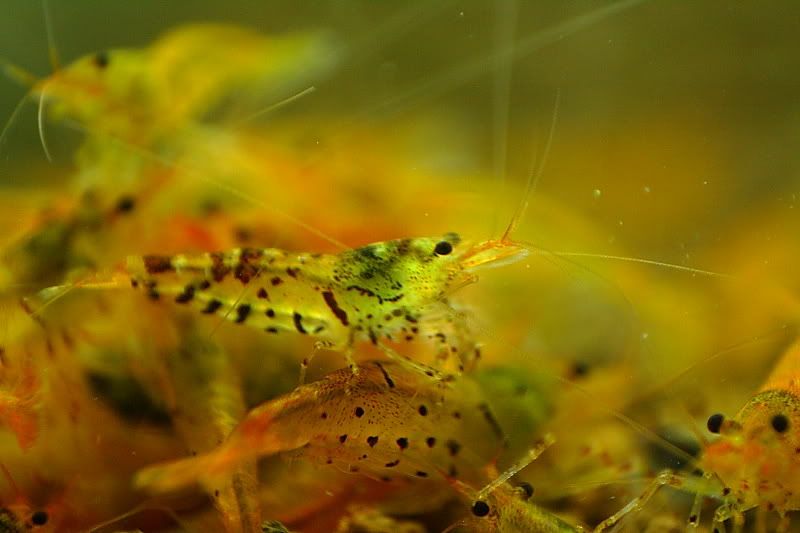 There are F1's and F2's in this tank. What I want to try to do is setup another series of crossings: F1 x F1 , F1 x CRS SS. F1 x tangerine. Hopefully that would tell me a bit more about the genetics and which traits are dominant and which recessive so I can see which traits can be manipulated.
What I've also noticed is when tangerine x CRS SS, it gives off a hybrid with tangerine colors but the markings of a crystal. What I am wanting to do and am trying out is CRS S grade x tangerine tiger whether it would produce a hybrid with S grade patterns. If the patterns can be stabalized and thickened a new line of shrimps can be bred from the crossings but re-selectively bred.
Here's a preview of another crossing I am working on enjoy!