An update on the slow progress today:
the overall framework is finally complete, quite happy what I achieved myself in such little time.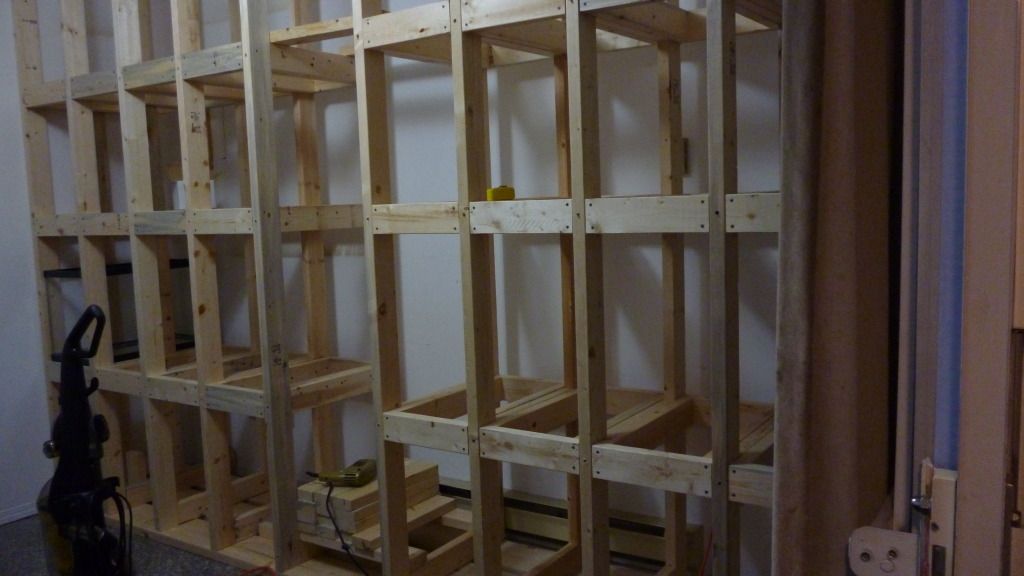 And this is just to see how nice a 20 gallon will fit in 1 of the slots =) plenty of arm space ontop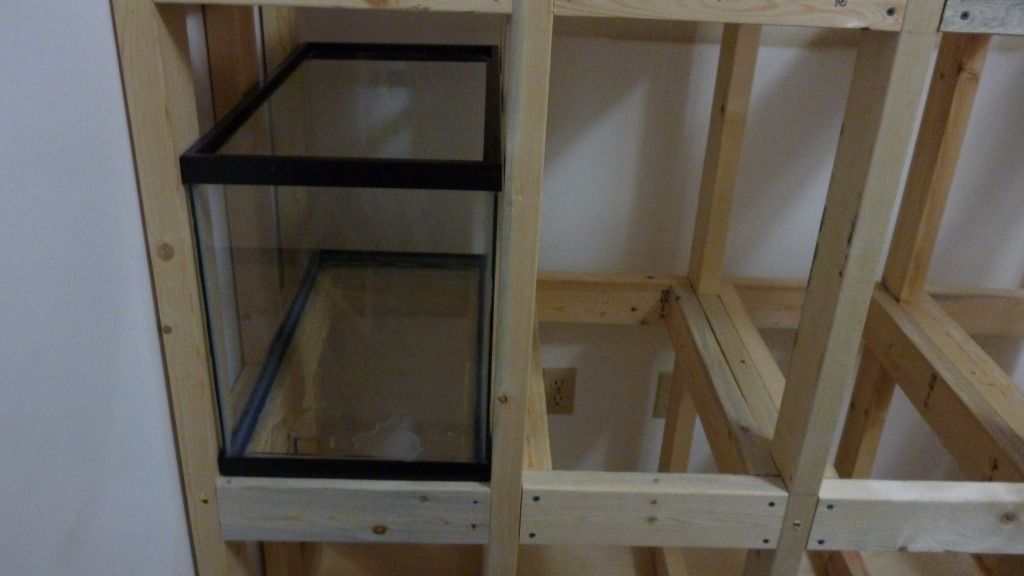 And the amount of cuts I have left to finish the supporting center beams between each supporting structure. Glad I at least pre-drilled all the holes.