Ebiken recognizes that many aquarium hobbyist and scapers do a lot of intricate and detailed work for their scapes. Like most people, our fingers, as perfect as they are, are a little stubby and sometimes don't do well in tight spaces. With the help of tweezers as an extension of our fingers in the world of aquarium planting, we can plant roots deeper without disturbing the surrounding plants and substrate. Allowing us to also plant in tight spaces to give our scape the best possible look in our eyes.
ebiken Studio green line tweezer
Types available: straight, curved
Lengths available: 12"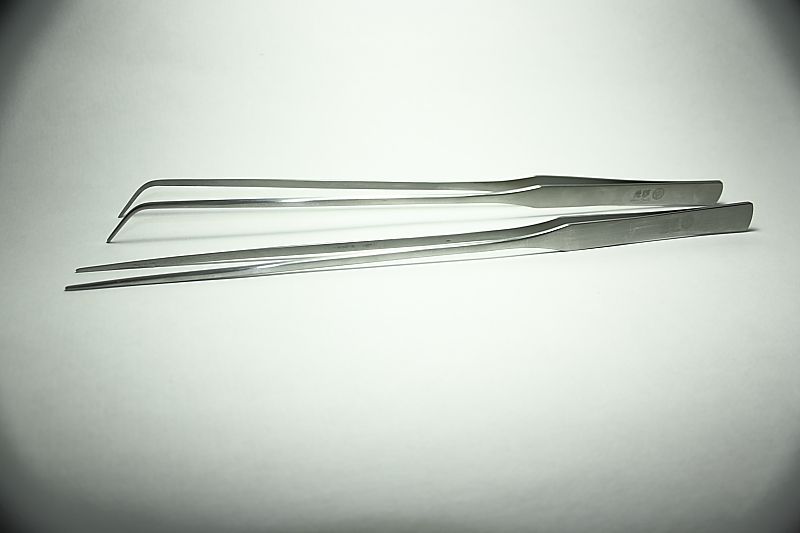 Photo of the two types of tips available.
Image of the engraving on the tweezers.
Image of the bent tweezer and straight tweezer tips.